HostInspect is a sophisticated property inspection platform and app. Take a look at some of its key features below
Multi-User Access from Anywhere
Access the Host Inspect Dashboard from any location on any device with a browser, including Desktop, Smartphone or Tablet. View all your reports from a single location.
Running an agency? Grant your clients or landlords an account to accept online bookings, schedule appointments in advance and share completed reports.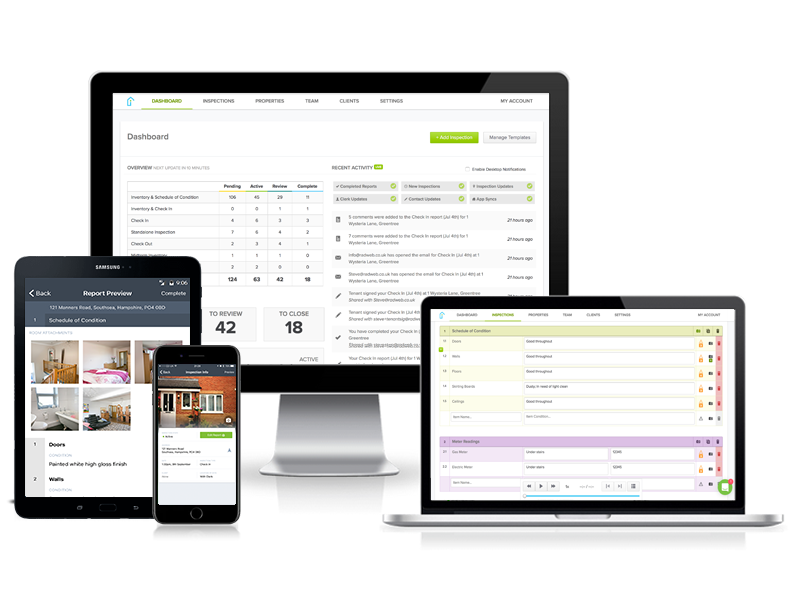 Portable and Offline Reporting
Download the Host Inspect mobile app for iOS or Android, and complete reports offline, taking photos and videos with your device.
Host Inspect gives you the tools to produce reports faster, in a range of formats, and have reports completed, signed and uploaded for clients or tenants the moment you leave the property.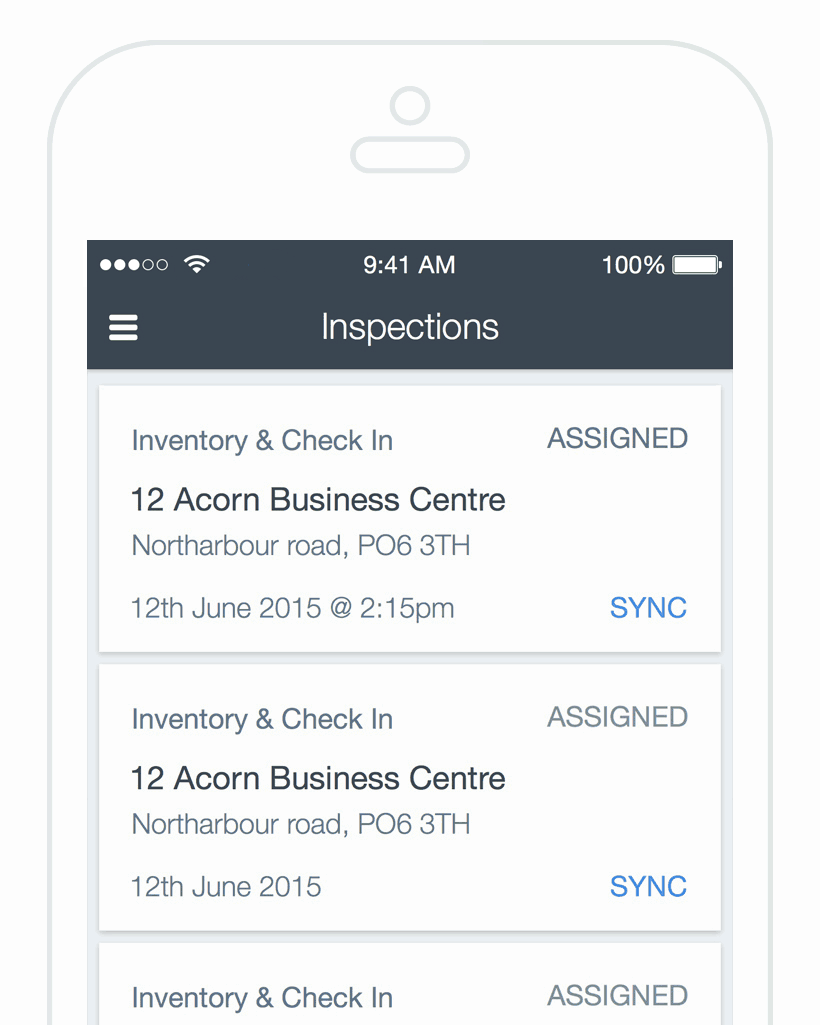 Built-in Audio Transcription
Use Speech-to-text in the Host Inspect App to save time typing up reports, or record audio clips that can be uploaded for transcription online using our slick report editing and audio-playback tools.
Want your reports typed for you? We have a pool of transcription staff around the world who can turn your audio recordings into a final written report.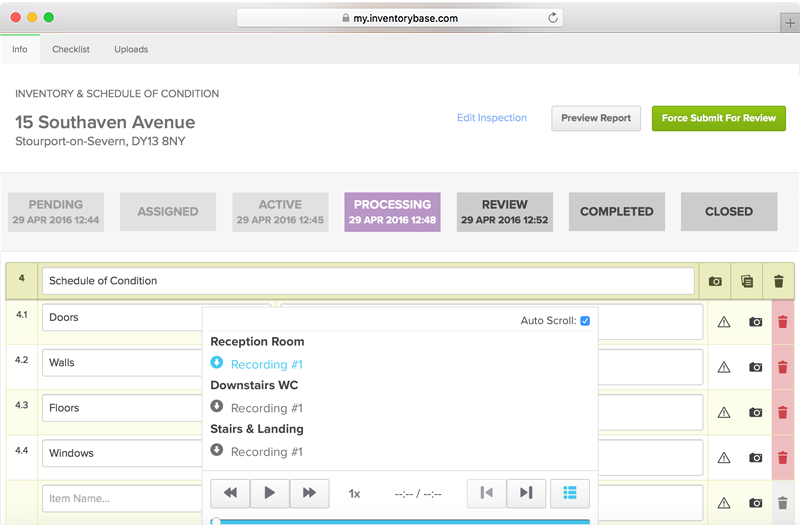 Built-in Dictionary of Terminology
Commonly used descriptions and phrases are pre-loaded into your own customizable dictionary.
Host Inspect will suggest as you type, or recognize shortcuts and abbreviations to speed up text entry on-site, without getting in your way when writing freestyle.
Working in an agency? All your inspectors will get the same shared Dictionary to enable consistency in language across all of your reports.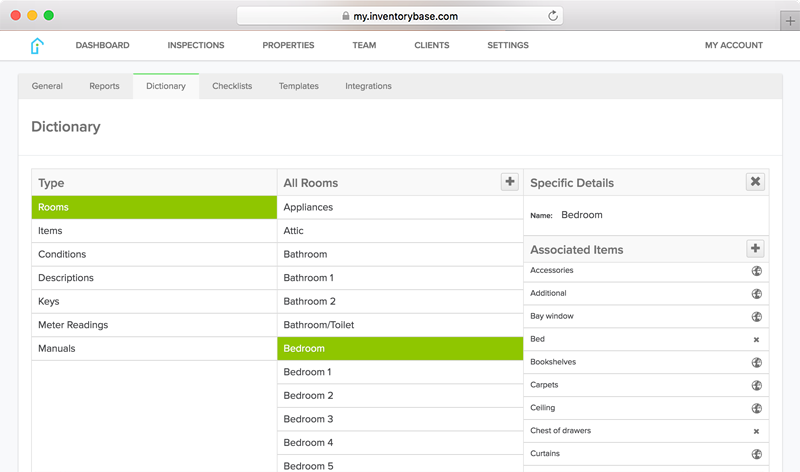 Pre-Formatted Templates
We offer a library of templates for all types of short-term and vacation rental inspections.
Also, templates for buildings and public spaces to individual units and villas. Host Inspect makes it easy to protect and document your property.
Working in an agency? You may create or tailor an unlimited variety of templates to suit various reports and clients. This allows your inspectors the ability to dive straight into capturing observations and images at the property with ease.
View Reports Online
Grant clients and tenants access to view reports online instantly the moment they're marked complete, reports can be automatically or manually shared via a private URL, with options to print or save as PDF.
Reports are automatically generated and numbered, with photos and videos referenced and optional notes, disclaimers, declaration and terms appended.
Give your tenants the ability to add their own comments and photos to the report if they spot something themselves, making it easy to report on issues that may have been caused by the previous tenant or during void periods.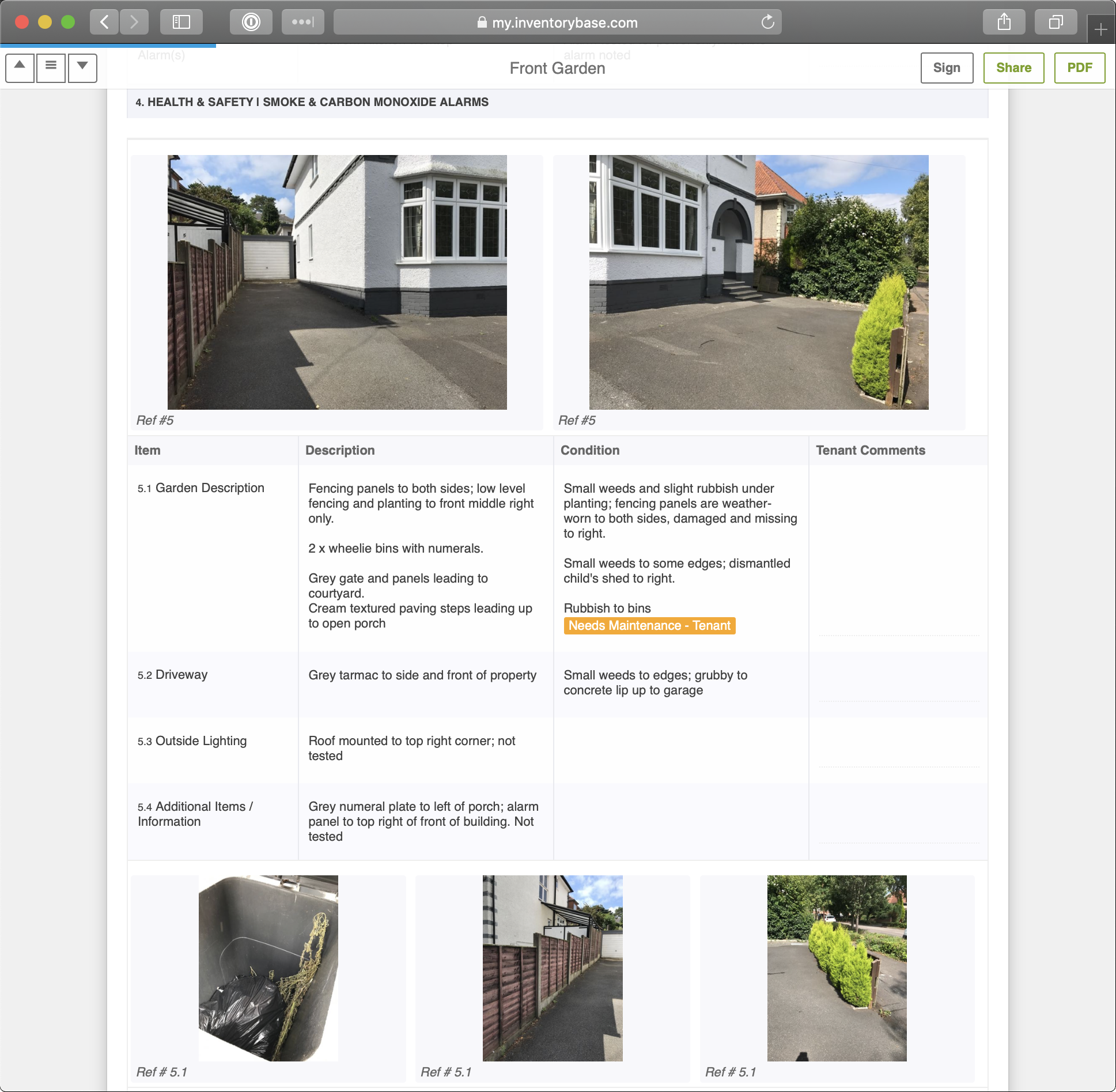 Collect Digital Signatures
Capture agent, landlord or tenant signatures on the App right at the property, or remotely via the Interactive Web Report, using touch, mouse or Stylus pen.
Save PDF reports inclusive with digital signatures and comments. Eliminate the need to print paper-based reports at all.
Signed reports are stored forever in your secure cloud dashboard.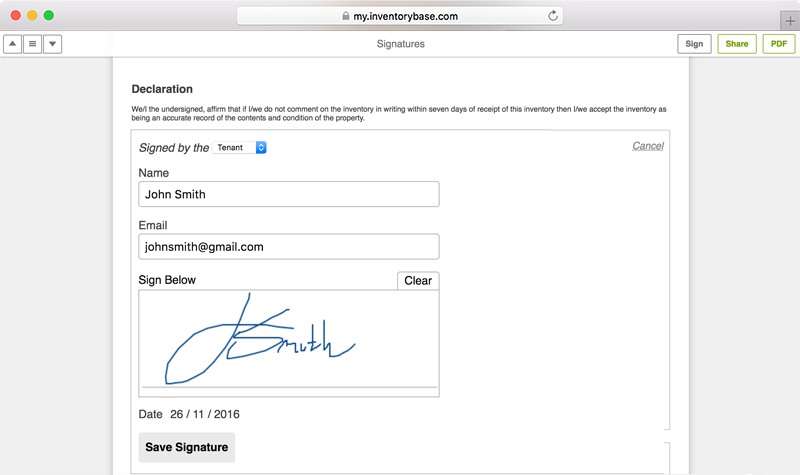 Lifecycle Report History
Store inventory details on the first visit, track revisions over time and compare and overwrite original reports in the field quickly and easily.
Host Inspect stores all report history throughout every tenancy lifecycle, so you know where, when and how often things go wrong.
Reduce property maintenance by identifying and flagging up issues in-the-field, monitor fair wear and tear, and keep an eye on the health of all your managed properties far simpler than ever before.